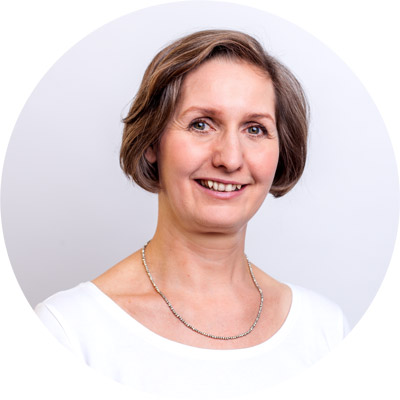 From real life experience for real life experience
Since 1993 Irina Wahrendorf has been teaching (Special contact lenses: fittings for eye diseases) at Berlin's Beuth-University and at the University of Jena. Since 2010 she has been doing vocational training for ophtalmologists and optometrists.
If you and your team require contact lens training, please contact us.
Topics available for trainings:
Contact lens update – everything you've always wanted to know about contact lenses and couldn't ask
Contact lenses in cases of irregular corneas – an overview
The new silicon-hydrogelenic contact lenses – a curse or a blessing?
Consultation expertise – contact lenses and care products
Orthokeratology: Myopia reduction while sleeping – possibilities and limits
Keratoconus Part 1: Diagnostics, advice, therapy
Keratoconus Part 2: contact lens fitting
Handling contact lenses and care products
Contact lens special: contact lens geometries – when do I use which lenses?
Presbyopia – contact lenses
Prices for trainings vary depending on the topic, the number of participants and the expenditure of time. Please contact us if you require an on-site training. We are happy to give you a quote.
Opening Hours:
Mon to Thurs 9 – 12 / 14 – 18 Uhr
Fri by appointment
Kontaktlinsen Wahrendorf GbR
10249 Berlin
Petersburger Str. 66
Tel.: 030 – 4269155
Fax: 030 – 42088249